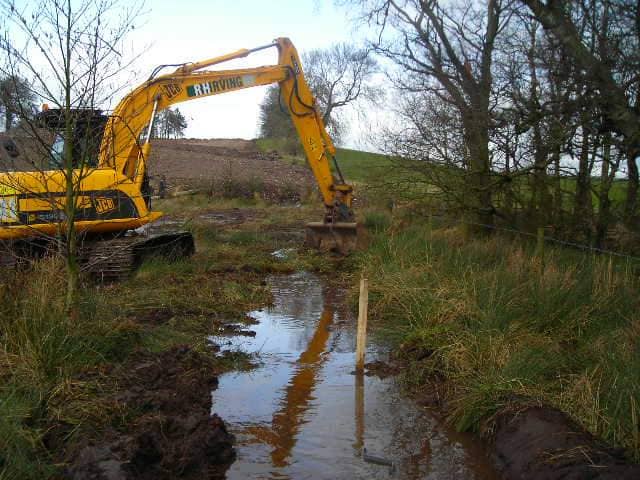 AECoW is the qualifying body for Environmental Clerks of Works (ECoW). We aim to raise professional standards amongst those providing ECoW services whilst promoting ECoWs as valuable members of site development teams.
We are passionate about good environmental management during construction and support robust, innovative development, and construction practices, which don't cost the earth.
We exist to provide support to our members, and also to drive up compliance with environmental legislation, and consents, to minimise impacts during construction on natural heritage and biodiversity.
Our volunteer Management Committee work with stakeholders, including regulators, policy makers and other industry bodies across the UK to deliver our Strategy.
Contact us and get involved, if you like the sound of who we are!
How the Association came about
The Association was formed by a group of like minded environmental consultants who, after dealing with a particular enquiry from a client, noticed that ECoW services were often being provided by inexperienced and ill-equipped ecologists or environmental managers. Following discussions with organisations such as CIEEM and IEMA the group decided to form a new professional body which aimed to better support practising ECoWs. Having developed an initial set of policies and membership criteria, a period of consultation was undertaken with a wide range of organisations including: CIEEM, SNH and academic departments including: Stirling and Heriot Watt Universities.
AECoW is a not for profit organisation and all membership fees are used to further the Association's aims of establishing professional standards in ECoW across construction and environmental professionals.
There is a strong vision to improve environmental standards, and compliance during construction and integrate the working practice of a range of professionals working in the field of environmental auditing.
The Association works to our Vision and Mission Statements:
"Our vision is for the ECoW role to become standard practice on construction and engineering projects where significant risks to the environment exist, to drive up environmental standards, and compliance, during construction"

"Our mission is to develop and promote the role of Environmental Clerks of Works (ECoW) through the establishment of good practice and knowledge sharing for the benefit of the environment."
Within this context, our core objectives are to:
Act as a qualifying body which seeks to raise professional standards through peer review of members;
Promote the role of ECoW
Provide training to industry professionals to undertake the ECoW role;
Develop a programme of continuous professional development (CPD) and support to promote good practice;
Create a network to facilitate the exchange of good practice and develop research into the roles; and
Provide a forum for providing feedback to national and local government, regulators and NGO's on ECoW issues.